For most teams in the OVC, this road trip out west to take on the two Illinois schools is one of the roughest there is.
Last season it destroyed any chances of Murray State winning the conference. This year it ruined the Racers undefeated run through the OVC and pushed Austin Peay to fourth in the West.
After a loss to the Cougars on Thursday, APSU tried to return to their winning ways and avoid a three-game skid. But it was the Panthers who got off to the hot start and grabbed a seven point lead late in the first half.
Demarius Smith put Austin Peay back in front 35-34, with a three point play to close out the half.
Both teams traded the lead several times into the second half until Luke Piotrowski slammed one home and drew the foul giving the Panthers a 3-point lead after the free throw at 60-57.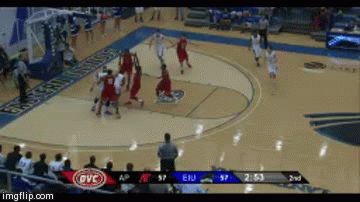 That's when this game got even crazier. Reggie Smith finished with 15 points but none of them were bigger than the the three that came with just over a minute to play.
That put Eastern Illinois up by four. But Austin Peay, needing this win, were not going down without a fight.
Travis Betran nailed a three of his own to get cut the lead back down to one at 65-64 with 45 seconds left in the game. The Panthers took as much time off the clock as they could before Piotrowski miss fired on a jump shot.
Enter, Sherman Blanford to save the day.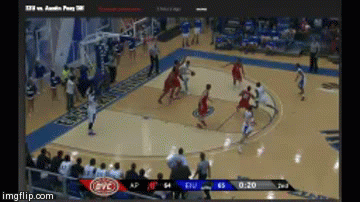 His tip in put the Panthers back up by three with just 15 seconds to play.
Out of a timeout, Demarius Smith launched a potential game tying three pointer at the buzzer that was off the mark, sending the Governors back home with three in the loss column from an unforgiving road trip.
(Never mind the clock on the screen, he got the three off)
We will have more from this game tomorrow on "The High Five" so stay tuned for more analysis and a quick look into what this game means for both schools.